Quality of Service Monitoring
Telecommunications Pipeline

Overview
American multinational telecommunications required a flexible dashboard to monitor their quality of service of a new media distribution service.    
Customer:
​​​​​​​Multinational Telecoms Company in the West Coast, USA
Involvement: 
Product Design (UX & UI) & Interaction Design.
Problem
The company were looking for a flexible dashboard and framework for their team to be able to monitor their systems pipeline for quality of service. Users would be Engineers, Department Managers, Marketing and Support, so needed to be configurable.

Customer Interactions
I came up against a number of design challenges with this project. A good example of this are the stacked bar charts, where the data becomes hard to read when there is more than three sections. It is difficult to compare them when they are not on the same level. To resolve this I designed a shuffle button which circulated the data rebasing the data each time. 

Due to the huge number of media channels available to show and that only curtain ones were of interest to set users. I designed a custom chart which allows the user to search and then lock in the channels they needed.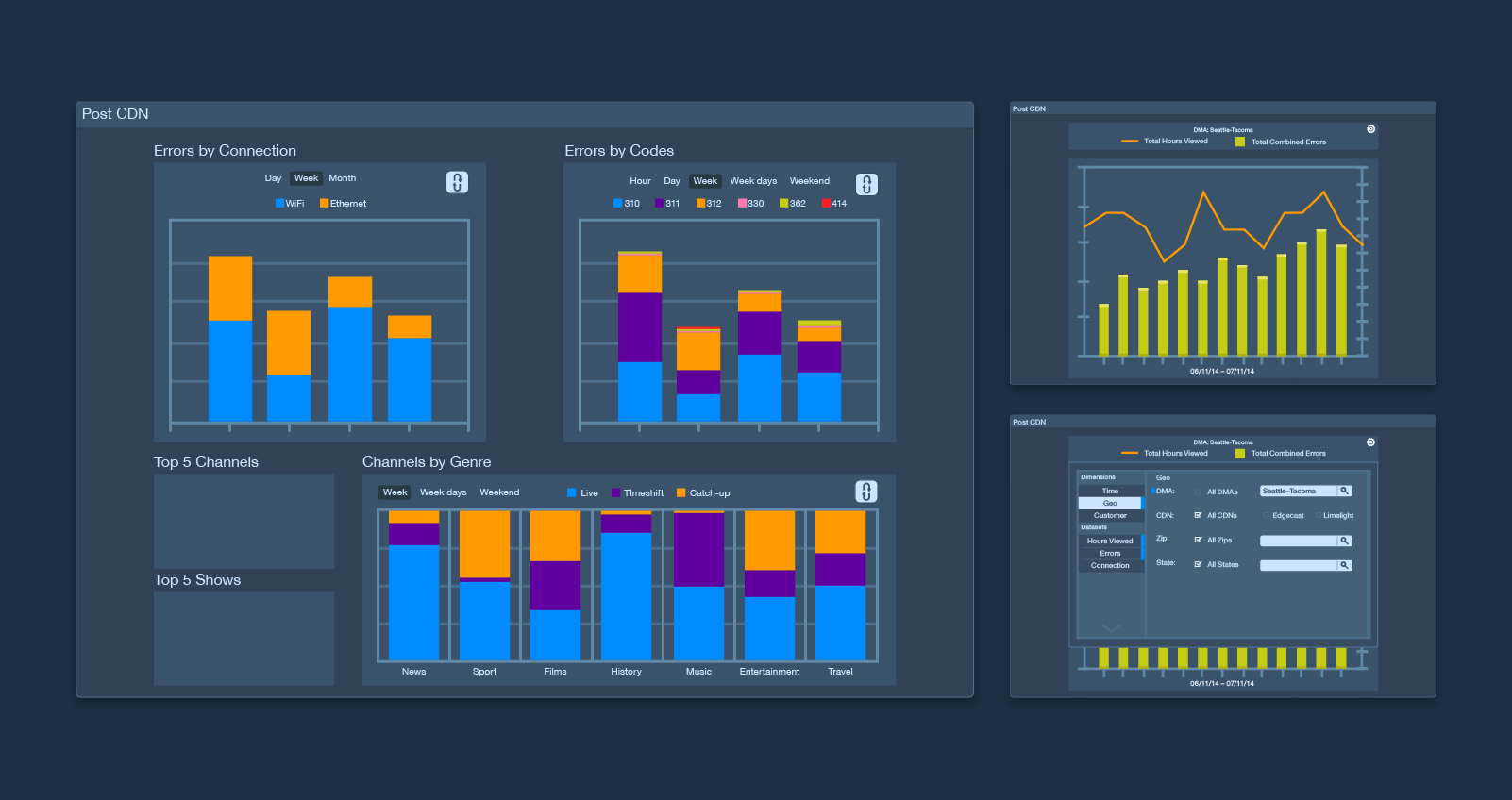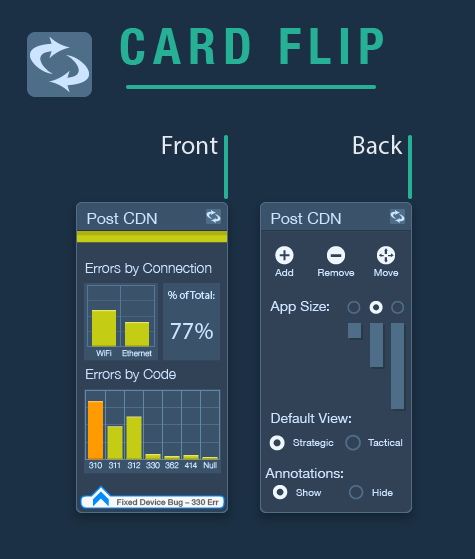 Solution
Errors and latency have a knock on effect all the way down the pipeline to the customer, so it is important to keep an eye on this to stop problems occurring. Monitoring data from the ingestion of video, through nationwide distribution, all the way down to errors on customers set-top boxes.
To allow flexibility for the range of different users, I designed the dashboard around the card motif. This allows the users to pick the amount of information they require visibility on and the therefore the resulting size of card. Resulting in a micro, mid and full size card with tactical and strategic options.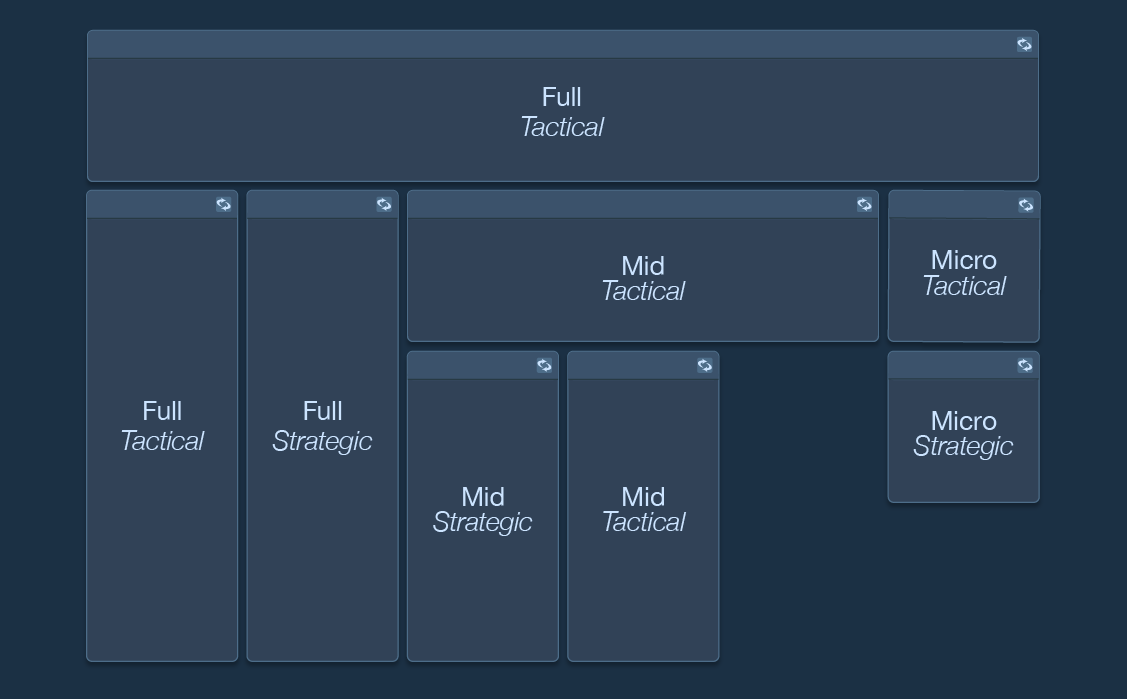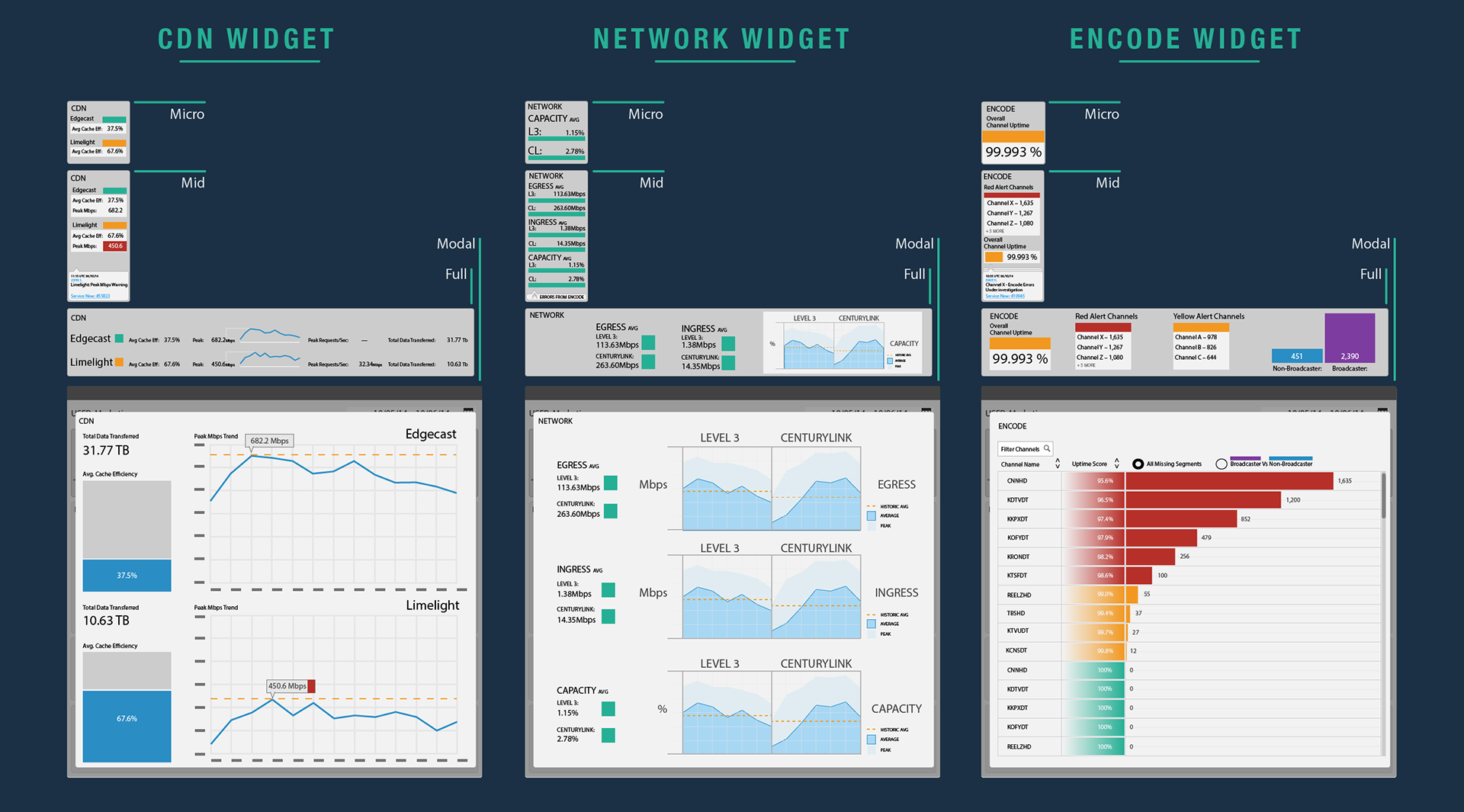 User Comments
Due to the size of the company, visibility on what bugs and tickets where being worked on was vital. I added room for comments at the bottom on the cards so a user could see if a ticket had been raised for the problem.