Call Centre Funnel
Monitoring & Comparing Call Centre Conversion
Overview
A data visualisation dashboard for a bank in Brazil that needed a way to compare the performance of their call centres. Each location had the same six step process to funnel their calls through.
Customer:
 South American bank in Brazil.
​​​​​​​Involvement:
Product Design (UX & UI) & Interaction Design.
Problem
The bank had six call centres each had the same eight steps from "answering the phone" down to "paying back debt". They had no way of visualising this funnel or being able to compare the data across the six centres.
Solution
A call centre dashboard with an individual centre funnel showing the eight steps. The funnel needed to be able to show the scale of the calls & data. Each centre is making calls in the millions at the top of the funnel, with only single digit numbers at the bottom. This meant exploring a numerous ways of displaying this data range and finding a way to be able to compare funnels. We then created a page for comparison of all call centres, which made visible which out of the 6 call centres was best at each step.
Animations
I produced several animated mockups to demonstrate the interaction of how the charts would work.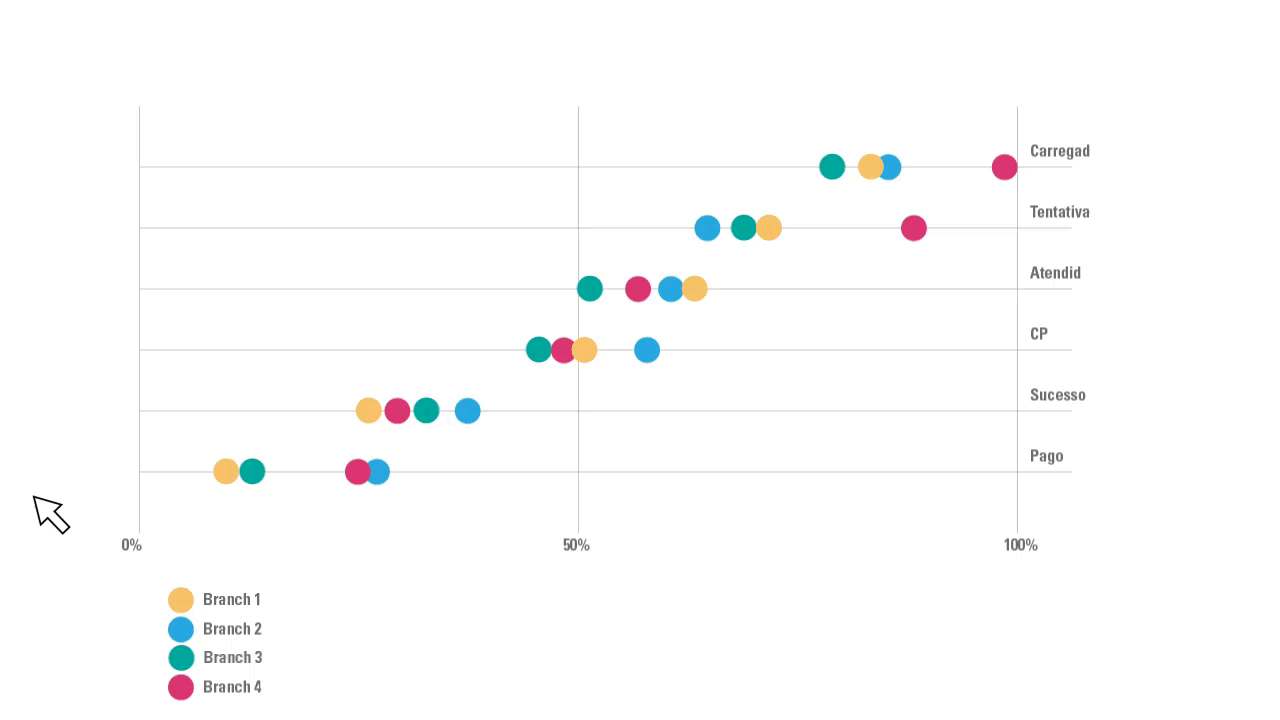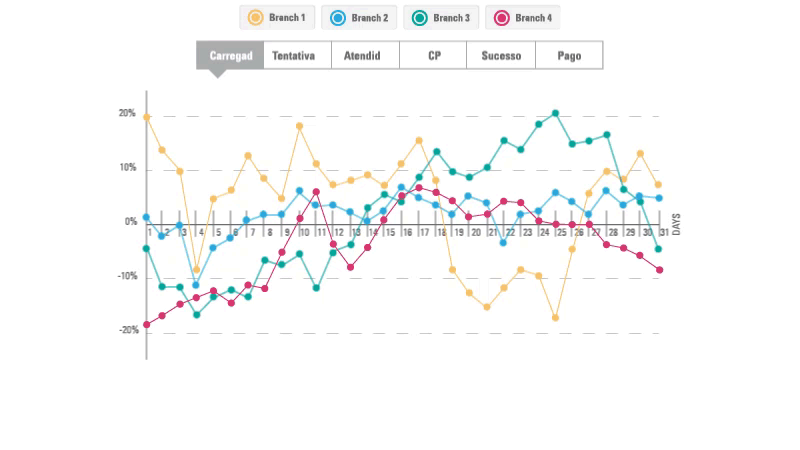 Result
The bank found this so insightful they expanded the scope to show all 25 of their call centres. This tool helped highlight successful centres performing well and lead them to research why certain centres managed to convert higher numbers of calls into sales. We also created a single call centre view that each location could use to monitor their own performance.